We are a company of trades. When it comes to the computer world we have everything covered except for robotics. Most people have no requirement for robotics at all.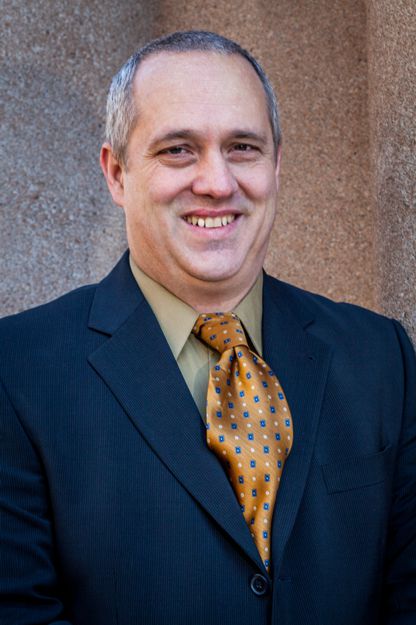 John Blenkhorn our principal owner and General Manager has been working with computers since 1985. the very first computer he worked on was a TSR 80. Yes that's an old computer. He has always seen computers as the way of the future and feels that computers are one of theh best tools there is. Since then John started his career in the 90's being a "print broker". He created designs for flyers, business cards, signs, anything that needed graphics. He had them produced and delivered to clients. During this period John started creating web-sites and built a very successful one for Ralph's Auto Supply. The site that was created ended up being number 1 in the organic ratings for several sets of keywords. Optimizing a site is very important to do.
John's Languages of choice are Perl, Php, Javascript and obviously HTML.
They were so impressed that they hired him full time to take care of all their computer needs. Within a few years he changed a large chunk of the "paper trail" to being fully traceable on the computer with queries. He then went on to create a point of sale/yard management system where vehicles could be fully inventoried and tracked. The system was used to purchase new vehicles as well buy showing what the vehicles were worth to Ralph's. Some of the other projects and responsibilities included rewiring all the networks in all the locations, setting up new phones and managing the advertising and marketing programs.
John is continuously learning and upgrading his skills. This is very much like everything else in the computer world… This is also applied to search engines and most other computer components. John Understands this. Think about it, 15 years ago we would never be thinking that we would be walking around concerned about losing our phone. Now our phone has everything in it from pictures of our kids to being able to connect to our computers in our offices and transfer files. Even businesses need to keep up with the technology as the search engines are constantly changing their algorithms so one can't take advantage of them.
John Blenkhorn is a huge animated film fan and has been loving them since they were comic books. John realized that he loves being a hero and loves the thought of being able to swoop in and fix the problems created by our society of technology. He is the type of leader that will find a different hero to work it out with you. John is a generalist and specializes in Web-site design and Search Engine Optimization.